Age: 8 months old
Sex: Female
Size: Average
Cinnamon is an 8 month old. She is all white, with cinnamon sprinkled ears. Lives to play with all dogs and can be a ball of energy most of the time. She does an amazing play bow at the MaPaw Farm with her friends. She still has some manners to learn, but we know the right furever home is out there for her.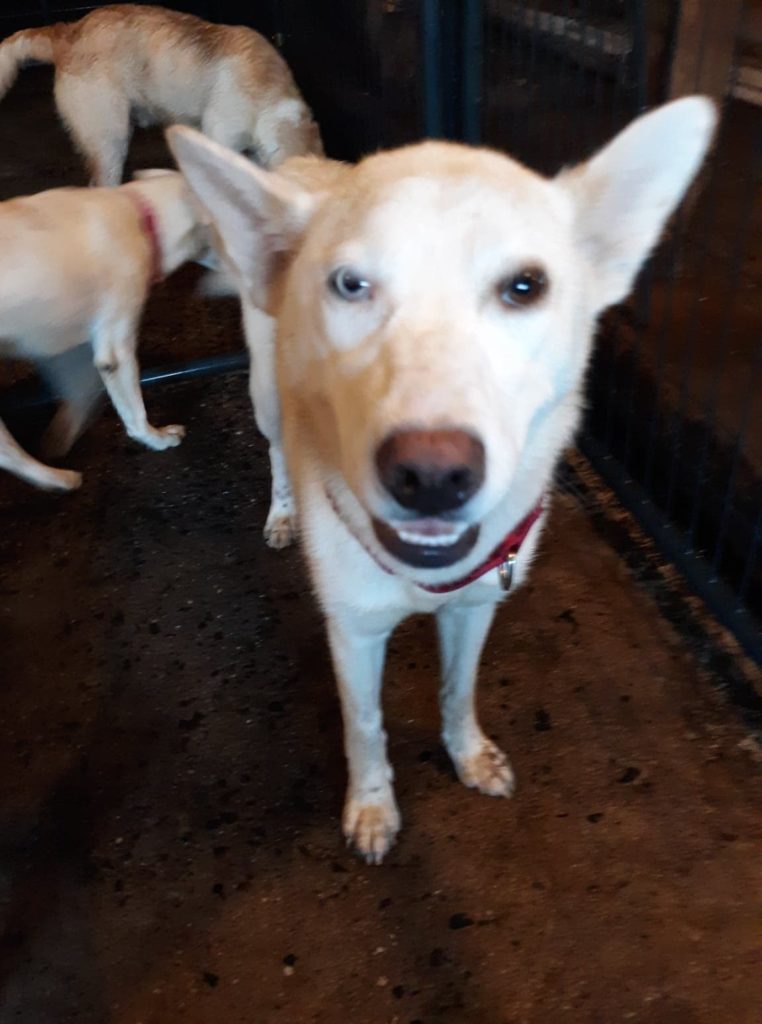 Do you have questions about Cinnamon? Send an email.
Click here for our application.