Age: 6-8 Years
Sex: Male
Size: Average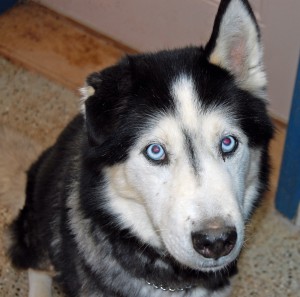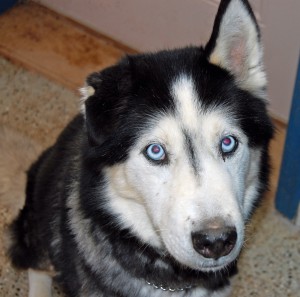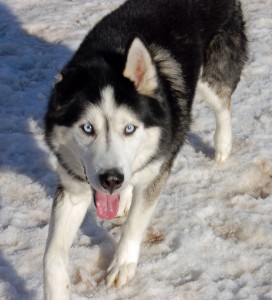 ~Congratulations Krinkle!
Krinkle is a black and white, blue eye husky that is sure to melt your heart. He was found, dirty and alone, wandering the streets. We will never know his past. We do know we will give him a better future.
Krinkle is estimated to be 6 – 8 years old. He came in very, very thin. He was named Krinkle because one ear is crinkled and flat to his body. This certainly doesn't slow our brave boy down; he enjoys playing with other dogs and begs for attention.
Krinkle is up for adoption to the right home. If not adopted, we will happily spoil him as a permanent guest of MaPaw. We are getting to know this guy and look forward to telling you more.