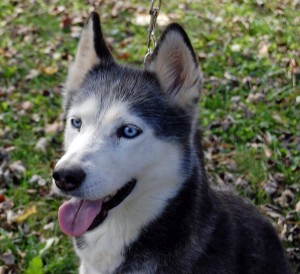 Congratulations Lexi!
Age: 7 years
Sex: Female
Size: Small
Lexi is a petite and sweet 7 year old Siberian Husky that just wants to be loved. Unfortunately, Lexi lost her family when they had to move and could not take her with them. We are sure they miss her a lot.
Lexi is still frisky and enjoys a good tumble with the other sibes, however, she is most content to be leaning against you and giving lots of kisses. This affectionate girl just wants a new family to love and be part of. She will make any family a wonderful companion.
If you are looking for a best friend to spend quality time, someone who will always be happy to see you when you walk through the door, Lexi just might be the perfect match.