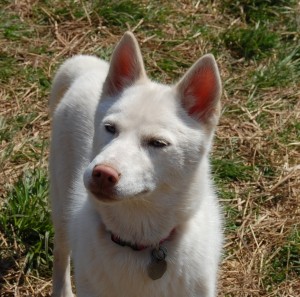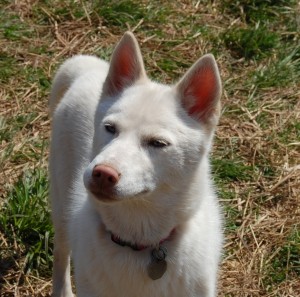 Congratulations Kita!!!

Age: Puppy born 3/27/13
Sex: Female
Size: Average
Color: White with blue eyes
Kita (aka Isis) is a mischievous girl that tends to be a tomboy. She is always looking for fun and seems to be attracted to any mud she can find. Like the other pups, she is very affectionate. She was born with a small hernia that will be easily repaired when she is spayed.