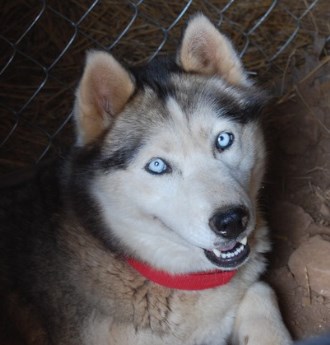 Age: 2-3 years
Sex: Female
Size: Average
Color: Grey and white with blue eyes
Congratulations Abby!!!
Abby is a beautiful grey and white Siberian with a personality to match. This female, somehow lost her family and could not find them. She came into rescue as a stray and we are enjoying getting to know her. She is estimated to be 2-3 years old and is friendly with all the dogs and she loves people.
Abby is a playful girl and enjoys romping with the other dogs. She is then content to curl up and just look pretty with those shining blue eyes. She is very affectionate and will make someone very happy with her addition to the family.
Abby's energy level is mid-range, she loves a good game and then ready to settle in and hang with the rest of her family. If you are interested in a new, long-term friend, please consider Abby, she is a gem!