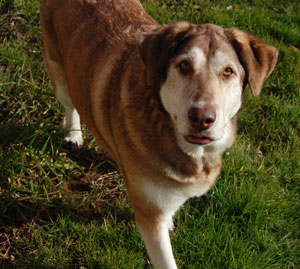 Age: 6 – 7 Years
Sex: Female
Size: Average
Congratulations Huli!!!
Huli is a 6 – 7 year old female Siberian Husky mix that is one easy going gal. This sweetheart is low energy and has a very important job ~ keeping the couch from going anywhere!
Huli came in overweight and very low key. Her foster mom has her on a weight management plan and we are proud to say our pretty girl is shedding the pounds. Not only that, but she is also becoming more active and much happier. She now enjoys running for a ball, walks and car rides. She is very well behaved and trustworthy in the house (especially when she tends to stay on "her" couch). Huli loves people and is good with other dogs her size or larger, but no smaller dogs please.
If you are looking for a new friend to share good times and good movies, Huli may be the perfect match for you!
[smooth=id:152;]