Hello Puppers ~
It has been some time since our last post, but I have added to my list of New Year's resolutions to update our blog more often.
Here's a fun fact (or 2) ~ during 2011, MaPaw brought 62 pups into our foster homes and helped 51 pups find their furever homes! We are looking forward to helping many, many more in 2012.
We thought the best way to begin the year would be with an adoption. Then we decided to top that by doing 3 adoptions in 1 weekend. Sounds great, right? What if 2 of those girls are now sibelings with a wonderful family?
We started the weekend with Luna being adopted on Saturday. Luna joined her MaPaw foster home when changes caused her family to no longer be able to care for her.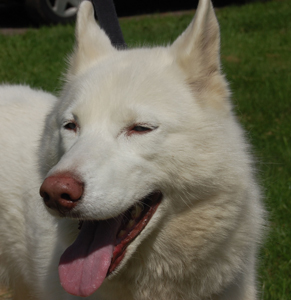 Then on Sunday, Meadow and Shelby went for a car ride. Meadow originally joined MaPaw in February 2011 with her sister, Brooke. After Brooke was adopted, Meadow continued her search for the perfect furever home. Shelby came to MaPaw in August 2011, after her family felt that she needed our help with socialization and confidence. Her foster family worked with her for months until they felt she was ready to begin her search. Both girls had represented MaPaw at several meet and greets.
While these girls hadn't lived in the same foster home, they enjoyed each other's company. After meeting both girls, their family decided that both girls were home and we couldn't be happier for Shelby and Meadow!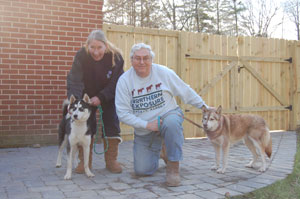 After all, we all know that Huskies are better in pairs…
Good luck to Luna, Meadow and Shelby! We are looking forward to lots of great updates!
~ Scout