Hello Puppers ~
The past few days have been rather busy for MaPaw. We've welcomed 3 new pups into MaPaw foster homes!
The first pup joined his MaPaw foster home on Wednesday (June 1st) after an urgent phone call from the shelter where he was staying. It seems that this poor boy was very scared and not handling the shelter environment well at all. After an evaluation (which he passed) and an introduction to his housemates, he was sprung from the shelter and on his way to a home environment!
His foster home has named him Dash. He is estimated to be 18 – 24 months old. Since he is still new to MaPaw, we are getting to know him and hope to have his bio page available soon…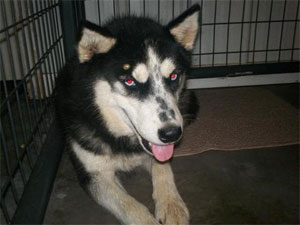 On Saturday, MaPaw brought 2 new pups in. The first was Nala, a 9 month old female that was surrendered to MaPaw. The older pup in her home was not finding Nala's puppy energy very enjoyable so her family felt a home with a more compatible playmate would be in Nala's best interest.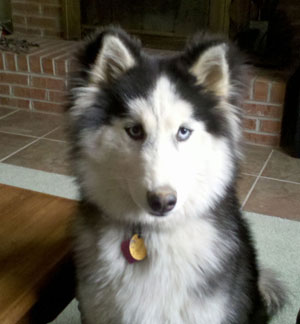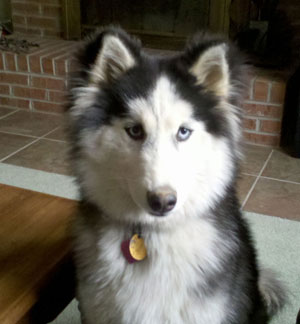 She joined her foster home early Saturday afternoon and this young gal has done nothing but play, play, play with her housemates! She is having a blast ~ check out her video to see her in action!
The second pup to join MaPaw on Saturday was Aspen. He had been a long time guest at a local shelter. The shelter environment had gotten to him and his health was beginning to suffer. Once again, our volunteers jumped into action and sprung this big boy from the shelter. His housemates met with him at the Farm and after brief introductions, they were tearing around the yard Husky style! It was clear that Aspen was relieved to be out of the shelter. His foster home may decide to change his name since he doesn't seem to respond to it (or is it selective hearing ~ ha ha…).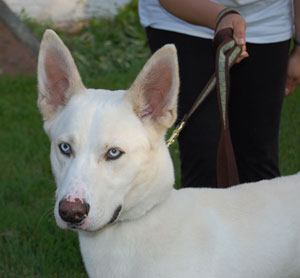 Check back for updates on our newest additions. Welcome Dash, Nala and Aspen!!!
~ Scout