Hello Puppers ~
I have been waiting a long time to write this post. I can't believe that it has taken over a year, but it has finally happened. What happened???
Diesel was adopted today!!!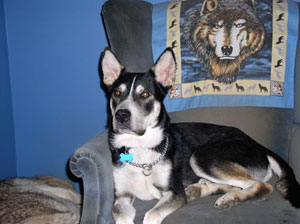 That's right. After patiently waiting for 15 months for his very own furever home, Diesel found the perfect family. He will be greatly missed by his foster parents, but they are ecstatic that he finally found his furever home.
Congratulations Diesel! We can't wait for updates…
~ Chloe