Are you ready for the big news??? Well ~ here it is…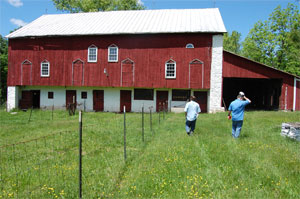 You are looking at the future home of MaPaw SHR!! Yes – you read that right!
Douglass Township has accepted our bid on this wonderful 12+ acre farm and now the fun begins! We've got kennels to build, fences to put up and lots of things to be done before our first guests arrive.
We are so grateful to Doug for his generosity and we know that both he and Siren are smiling down on us for making their dreams a reality.
Check out our site for updates on the progress of the farm…
~ Chloe