Did you know that you could help MaPaw raise money by just shopping online?
Affiliate programs will donate a percentage of your purchase to MaPaw. All you need to do is click any of the links found on this page and let the shopping begin!
GoodSearch
GoodSearch is a search engine that is powered by Yahoo. Each time you search, you can earn donations for MaPaw!
iGive.com
By selecting MaPaw as your cause and shopping through iGive.com, each time you make a purchase from one of the many stores available through iGive.com, MaPaw receives a donation.

Adopt A Shelter
Every time you shop using Adopt A Shelter, MaPaw earns a donation!
KimsCrafts
Shop wonderful handcrafted decorative items featuring your favorite breed(s) and MaPaw earns 20% of your purchase!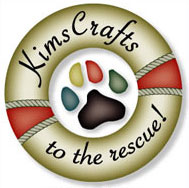 Helping Udders
Shop at Helping Udders for a wonderful selection of items for your pup and MaPaw earns 10% – 50%!