MaPaw Community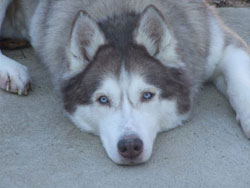 MaPaw is like a huge, always expanding family. From the time a dog joins our rescue, they are considered one of our family members. When that dog gets adopted, he/she doesn't leave our family ~ we consider his/her new family as an extension of our family. Many of our volunteers, foster homes and adopters are already the proud parents of a MaPaw alum!
In the MaPaw Community, you will find a schedule of all of our upcoming events. If you're in the area, stop by ~ we always love to meet fellow Siberian enthusiasts! All of our events are managed by volunteers and we are always in need of more volunteers. Interested in volunteering? Click here to let us know how you'd like to help!
Our blog will give you the details on the latest additions to the MaPaw family, our most recent Happy Tails and any other goings on with MaPaw. Written by our resident blogger, Scout ~ you get a pup's eye view of what's happening!
The Links page provides a list of links that are not just Siberian specific, but helpful to all pups! From shelters to healthy dog foods ~ you can definitely find some useful information here!