Welcome
Looking for that special friend? MaPaw Siberian Husky Rescue and Referral Service, Inc. is excited for the opportunity to help you find your new family member! Old, young or anywhere in between, our dogs have lots of love to give and are waiting for their forever homes. New to the breed? Learn about the Siberian here, and find out if the breed's unique characteristics are a match for your family and lifestyle. If you are familiar with the breed and want to see who is available, check out Our Available Dogs. MaPaw Siberian Husky Rescue is an organization dedicated to the caring and placement of Siberian Husky and Husky mix dogs into loving, permanent homes through adoption and referral services. We are a network of foster homes located throughout Eastern Pennsylvania, parts of New Jersey, Maryland and Delaware. Our foster homes are volunteers that open their homes and their hearts to Siberian Husky and Husky mix dogs in need. All of our dogs are given individual attention that allows us to learn about their personalities and needs. This knowledge helps us to place our dogs in homes that are best suited for them, which results in rewarding and lasting relationships. Please Note: Our adoption process includes home visits, therefore, our adoption area is limited to 100 miles of Philadelphia, Pa. If you are outside of our adoption area, please visit siberianrescue.com or petfinder.com to locate rescues in your area. Don't forget to check with your local shelters ~ many Siberians end up there! Due to the Siberian Husky's high prey drive, we do not place them in homes with cats or other smaller pets.  
---
"MaPawLooza"
Saturday August 2nd, 11am – 3pm
At the "Bally Spring Inn"
90 Airport Rd, Bally, Pa 19504
Vendors, mini flea market, local wineries and farms, wonderful inexpensive lunch, plenty for the kids to do, car show, raffle baskets, dogs to see. Local artists, jewelry makers, candle makers, etc. You name it, we plan on having it! Please join us in our first excursion into fundraising on a whole new level! ANYONE interested in setting up a space please contact 215-584-7441 or email, paisan_75@yahoo.com. ALL proceeds go to the dogs!! Spaces are $10.00. Non profits are donation only, Avon etc are your normal percentage for 24 hours or $30.00 flat fee, flea markets are 15% or $30.00 flat fee, all other are 15% of sales goes to MaPaw!
And of course we'll have a few adoptable pups for you to meet as well!
---
Hi all! The vets we work with are wonderful! But they can only extend credit for so long and our bills are adding up very quickly. We are trying to raise funds to pay down our current vet bill! Your help is beyond appreciated. We are a 501(c)3 non-profit organization. Please help if you can! You can mail directly to the vet at: Schwenksville Vet 298 Meyers Road, Schwenksville, PA 19473 (610) 287-8960 They will gladly accept checks for our rescue. Again, even one dollar helps!!
https://checkinforgood.com/campaigns/mapaws-vets-need-to-be-paid-off
---
 WoofTrax will Donate to MaPaw, Try the App Today!!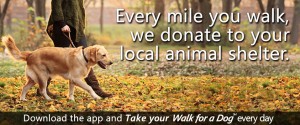 ---
7/12/14 – Thank you channel 6ABC for featuring MaPaw on the "Shelter Me" segment this morning! Click the link below to watch:
---
*All the dogs of MaPaw would like to send a big Thank-Woo to everyone that made this years Chicken and Pasta Dinner a success! Hope to see you all next year.*
---
Meet Our Newest Guests
---
Foster Homes Needed
The number of pups we can bring into rescue depends on the amount of foster space we have available. We never have a shortage of pups needing rescue, and for some, we are their only chance at a second chance. Foster homes are our greatest asset and the resource we need the most. We provide everything you need ~ crate, blankets, food and medical care. You provide a safe and secure home where our pup will be loved and cared for until they find their forever family. Please contact us if you have any questions about fostering or click here to submit an application to foster a MaPaw dog.
---