Age: Brodie 8 • Bryce 9
Sex: Male
Size: Average
Good boys Bryce and Brodie are in rescue because their human broke his hip and is no longer able to properly care for them. These boys are friendly with people, including children. They've spent most of their time in just each other's company, so it isn't known how well they get along with other dogs and animals. Bryce and Brodie are crate trained and well behaved in the house. They're good on leashes and do well in the car, which is good news because both enjoy walks and hikes. Neither of the boys are food or toy possessive. Each of them know a couple of basic commands but they're reportedly good listeners, so they could potentially learn a few more. Brodie has been known to jump and has escaped from time to time, but neither of the boys are diggers. All in all Bryce and Brodie are great guys!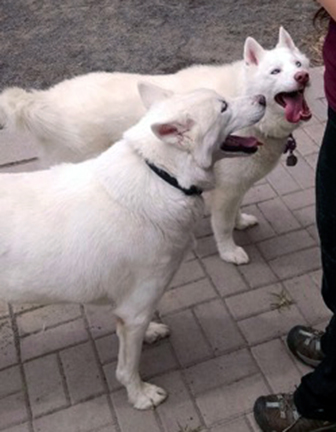 Do you have questions about Bryce & Brody? Send an email.
Click here for our application.